Wedding Prices & Packages
My packages are designed to be straightforward and transparent, with no hidden costs or financial surprises sprung on you before or after the big day! However, sometimes off-the-shelf packages don't always fit with individual wedding plans and timelines. If your wedding photography requirements fall somewhere in between these set packages, please do contact me as I am always happy to discuss unique pricing structures that match your individual needs (whether it be a midweek wedding or a small ceremony-only affair).
Each Wedding Package Includes
An initial no-obligation consultation to find out more about each other and discover whether we are the perfect photographic match for your big day. I can travel to your home, you are more than welcome to come to mine or we can meet at a location midway between the two. The consultation is relaxed, informal and usually involves a hot beverage and cheeky slice of cake. You can ask all those burning questions you have and I will answer them openly and honestly. I also promise not to do the old "I have another couple interested in the same date so book now" line. I don't do pressure or sales talk and I encourage you to go away and have a think before making any decisions.
A pre-wedding meeting to discuss the finer details of your big day. We will make a note of all the important members of the wedding party, the essential photographs you would like captured (including group shots) and put together a time-line of the day, so we all know what is happening when. Once again this meeting can take place at a location that best suits you and yes - more drinks and cakes are usually involved.
A pre-wedding day visit to the venues (with you if possible) to plan the best locations and viewpoints for capturing all the special moments.
Plus photographic coverage of your special day that captures...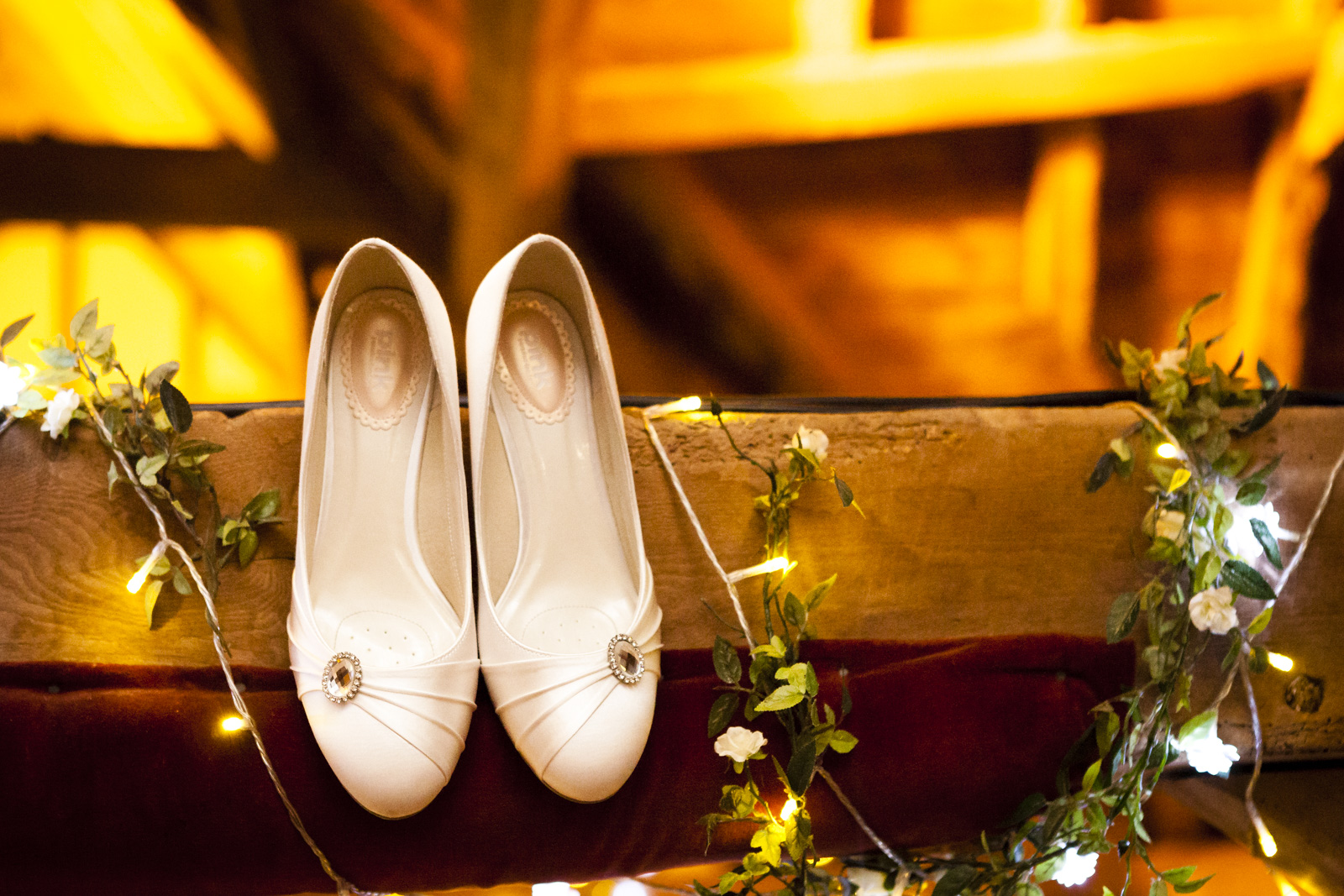 All of the details that you have meticulously selected and prepared. From the rings to the wedding favours, the flowers to the cake toppers; every aspect of your wedding is important and unique to you and I will ensure that each detail is captured for you to treasure forever.
Every emotion that you and your guests experience; your tears of joy, your friends' howls of laughter, and everything in between. The rollercoaster ride of feelings that a wedding day provides is retold in a photographic story of your day. Taking a step back and observing natural interactions and reactions as they unfold before me is the best way of doing this and so I mix reportage style imagery with the following shots.
Romantic shots that reflect your unique relationship. There is no other couple like you, so when we shoot the romantic images we take a little time to ensure that these images are as natural as possible and truly reflect who you are. Natural doesn't mean that I don't help to set up the shot so that you look your best, it simply means that we don't turn the process into a stressful fashion shoot.
Group shots to ensure all of your nearest and dearest have been snapped in all of their finery! We pre-plan which groups shots we are going to take and I bring this list with me and share it with the a confident member of your wedding team who can then round up the troops whilst we stay in the one location. That way the process is quick, stress-free and doesn't cut into valuable party time!
Each Package Excludes
Pushy sales talk and pressure to make unwanted purchases
Making your wedding day all about the photography or the photographer
Stressful posing and time-consuming lighting setups
Using your special day as an excuse to add to my portfolio and not focussing on your requests
The Dressing Gown to Dance Floor Package
(All day coverage)
£1550 (inclusive of £500 deposit payable at time of booking)
Following our initial consultation and our pre-shoot meeting to finalise timings and image requests, I will capture your special day from the preparations through to your first dance as a married couple to ensure that you will forever have;
Images of your outfits, shoes, accessories and all of the details and emotions involved in preparing for your special day.
Shots that capture the reaction of your family and friends as they see you in your wedding attire for the first time.
Photographs of all the key moments of the ceremony - the vows, the exchanging of rings, the first kiss and the signing of the register.
Candid captures of you and your loved ones that will make you cry tears of joy, laughter or both!
Your choice of a combination of posed group shots with friends and family.
Romantic yet natural images of you as a couple
Once-in-a-lifetime moments such as the speeches, the cutting of the cake, the first dance and an extra romantic shoot in the evening to capture those sunset shots with the WOW factor (weather and location-permitting).
Following your wedding day, I will individually edit the images from your day in my own unique style and ensure each photograph is colour-corrected and optimised for printing and use online.
The "Beyond the Wedding Day" Package
£2100 (inclusive of £500 deposit payable at time of booking)
All Day Coverage | Fine Art Album
In addition to every emotion and detail of your day captured beautifully and all the features of the Dressing Gown to Dance Floor Package, the Beyond the Wedding Day Package also includes
A 10" x 10" Fine Art Book featuring 15 double page spreads* of your chosen photographic highlights from the day
Hand-bound and using the finest quality cover materials, papers and inks, your Fine Art Books feature images printed directly on to the page and each double spread opens out flat with an almost invisible crease so your photographs can be displayed across two pages. With a huge choice of album cover materials, colours and personalisation options, we can work together to design albums that are truly unique to you and your wedding adventures.
As standard, your Fine Art Books arrive in a Craft Cardboard box and are presented inside a natural Cotton Bag. For extra special impact, you can upgrade to a beautiful Clam Shell boxes or you could choose an exclusive Designer Bag or a Bamboo Box in which to present your Fine Art Books.
Smaller 6" x 6" parent copies of the Fine Art Album are also available to purchase.
*Extra spreads (up to a maximum of 40), alternative covers and paper quality can be ordered at an extra cost.
Early Bird Booking Bonus (worth £380)
Book either package within 14 days of contacting me (or within 5 days of meeting for a consultation) and receive the following extras worth £380
Pre-wedding shoot to help you feel more comfortable in front of the lens
Set of six 6" x 4" Fine Art prints from your wedding day, pre-wedding shoot or a combination of both
A copy of my book "How to Have a Wedding as Individual as You Are" to help you plan a wedding that's perfectly true to you
Additional Extras
Second Shooter - £200
Pre-wedding Shoot - £250
Fine Art Prints (set or multiples 0f 6) - £120
6" x 6" Parent Copies of Fine Art Album - £150
Wall Art - from £500
Additional Hours of Coverage - £100
I can't wait to hear from you to discuss what package suits your special day and to identify how we can work together to produce images that truly reflect the uniqueness of your wedding. Please complete the form below and I will be in touch to chat about prices and all of your exciting plans!
By giving me your email you agree I can send you photography related marketing material. You may opt-out at any time. You can ask for your data to be deleted or you can ask for a copy of the data held to be given to you.